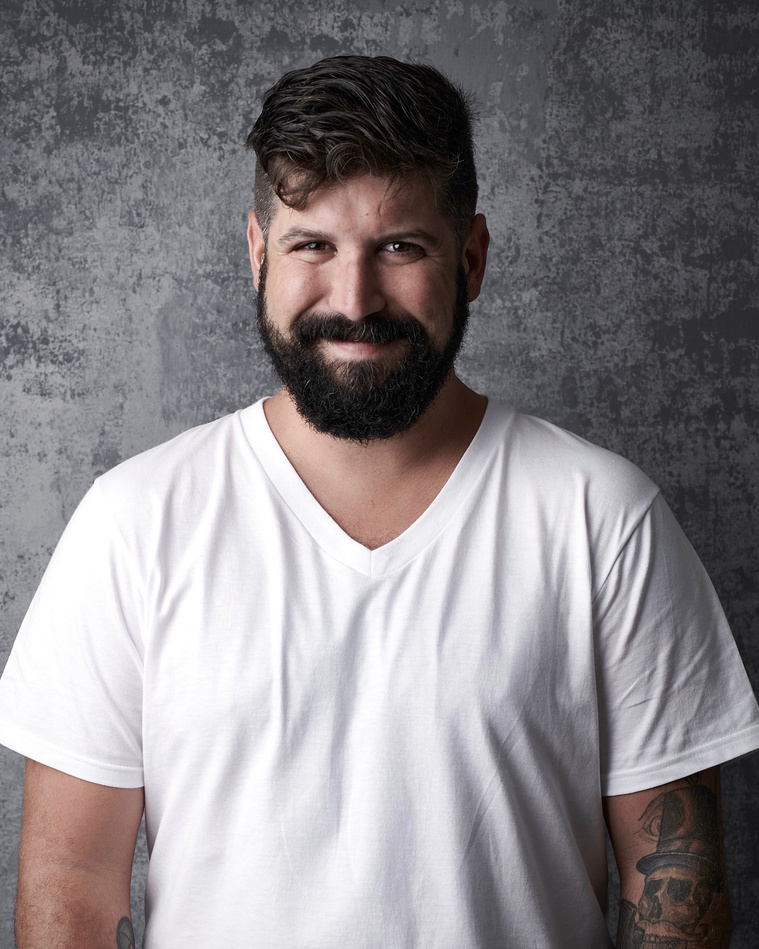 Who's The Wedding Bear?

my name is Jared Fix and I fell in love with photography in high school. The technical side. The gear, equipment, dark room process, lighting… all of it. I knew I wouldn't want to do anything else for the rest of my life. Photography gave me a sense of purpose. There was no going back. And… I got the tattoos to prove it. I soon realized what I really loved about photography. My equipment was like my suit of armor, allowing me to connect with people in ways that I couldn't before. It became effortless and easy.
Today, I'm a wedding, lifestyle, portrait & commercial photographer living in the heart of Hollywood.
That's right! No hibernating for me. I'm a round the clock kind of bear that loves capturing two families come together, and creating memories that last a lifetime!
My Style?

Ever seen a "bear ninja"? and NO I'm not talking about 'Kung Fu Panda'

I have a photo journalistic style mixed with creative portraits. I'm stealth when I need to be, I'm a composer when necessary, I'm a fly on the wall and a ghost in the crowd. (that's a "bear ninja" just FYI)

My goal is to be as unobtrusive as possible and maximize the amount of beautiful moments captured.

Why Book with The Wedding Bear?

It really is quite simple. I will pour my heart and soul into capturing your wedding day as I see it. Everyone deserves to have beautiful memories of the most important day of your lives.

Destinations?
I may live in Hollywood but I shoot everywhere. Orange County, Los Angeles, San Diego, Santa Barbra, San Francisco, Colorado, New York.

You tell me where I'm going and I'll see you there!